---
---
Photos of Triumph T20B Bantam Cubs & Super Cubs
Pictures of the Bantam Cub variant of the Triumph Tiger Cub
Got any T20B pictures?
Several Bantam Cub owners have told me that one of the best aids to restoring their machines is photographs that show accurate details.
If you've got any photos of Bantam Cubs or Super Cubs and you'd like to share them here then please post a message on the Tiger Cub Forum and I'll get in touch with you.
I'm particularly keen to find some old photos of these bikes from the sixties when they were still in original condition. If you can help then we'd be very grateful. Thanks very much.
A big Thank You to everyone who has sent their photos already!
---
Below is a restored 1967 T20B Bantam Cub at the Scottish Classic Bike Show in 2008.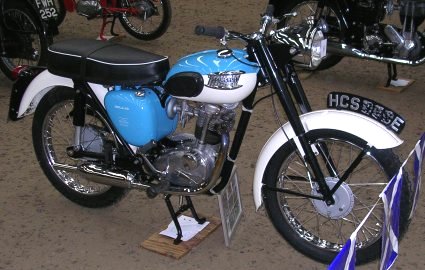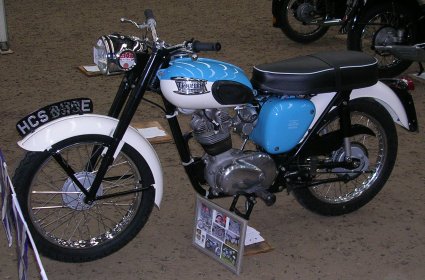 The show is run by the Ayr Classic Motorcycle Club. The bike won 3rd in class at the show. There were still a few details to finish at this time including replacing the grey rubber cable ties with black ones!
---
The next four pictures of a Bantam Cub were sent to me by one of the other contributors to the Tiger Cub Forum.
He wrote: 'The first two show it as I bought it. It seems to be one of the Tarbuk paint schemes although the rear mudguard was grey and the front one was mounted by the previous owner. It came from a place a little east of Birmingham. The front forks appear to be of BSA origin while the front brake, an enormous 8" job from the mid fifties, is Triumph.It had an interesting ignition setup with no battery but four 2MC capacitors, a regulator and zener. I shall try running it like this (it did run).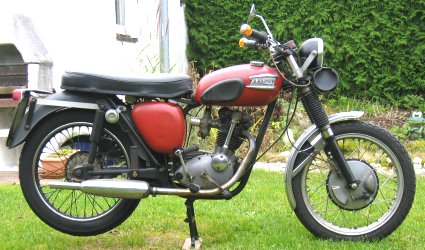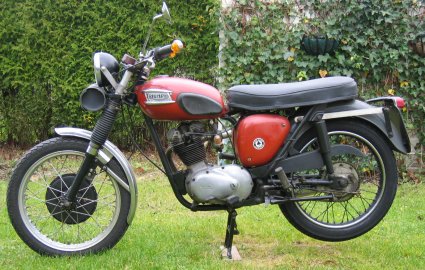 'I've put a modern air filter on which fits in front of the panels, its the offset type. I got a front mudguard from eBay and had to get another tank too, it had sat for about 10 years in a garage, as soon as I started removing rust on the inside it disintegrated. Well although I got it welded I decided to get another.
'So the next two pics are as it is now. Just assembled really and it was only a short time in the living room - then banned again to the new shed.'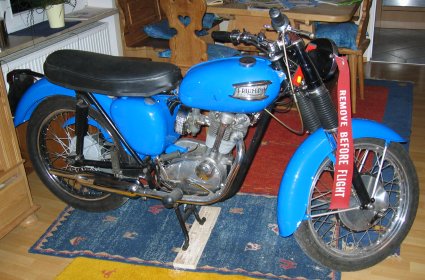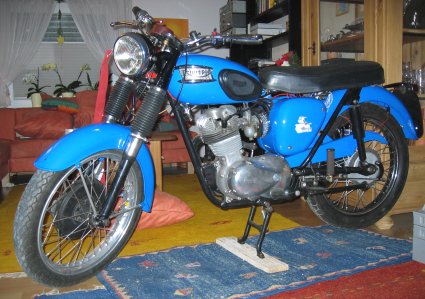 ---
The photos below were taken at Easter 2009 during a tour of central Scotland with 'Gorgeous Biker Chick' (GBC) of Classic Bike Magazine and Old Bike Mart.
Between May 2008 and May 2009 GBC toured every one of the 33 counties of Scotland to raise money for charity. I joined her with the T20B for a small part of her 'Cubbie's Counties' challenge. To find out more about GBC and Cubbie's Counties visit her blog at www.gorgeousbikerchick.co.uk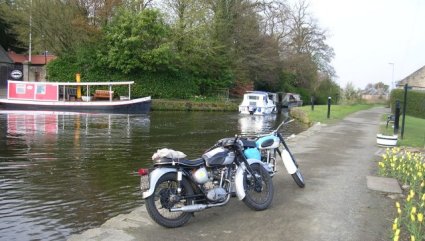 The canal at Linthgow in East Lothian.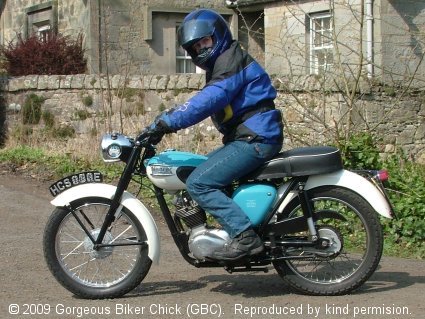 GBC checks out the Bantam Cub. See the February 2010 edition of Old Bike Mart for her test report.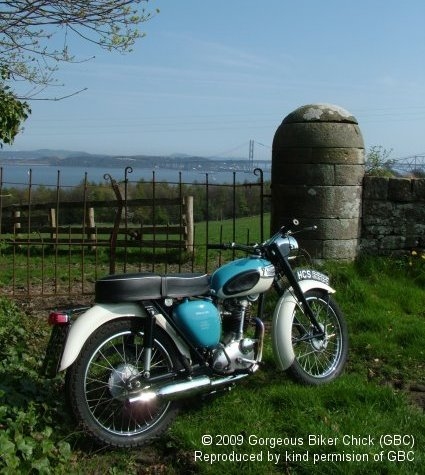 Near South Queensferry looking towards the Forth bridges.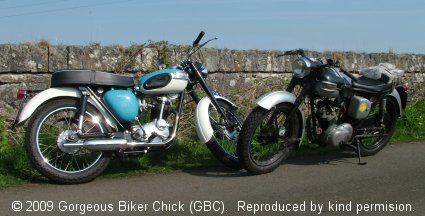 Two Cubs in the sunshine!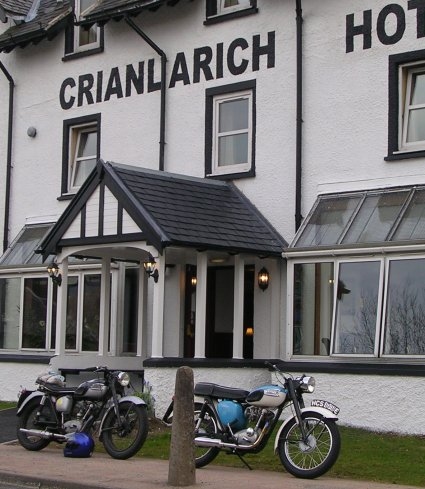 All roads lead to Crianlarich.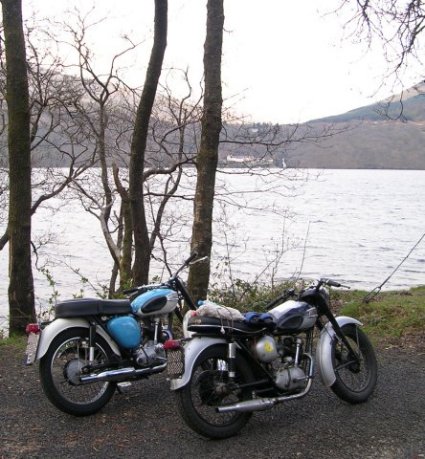 The Argyll side of Loch Lomond, looking east towards Inversnaid.
---
Holybush House in Ayrshire provides support for ex-servicemen who are suffering from combat stress. The Ayrshire Hillbillies visited the home at Easter 2009 and made a donation to help the good work that is carried on there.
Please visit CombatStress.org.uk to find out more.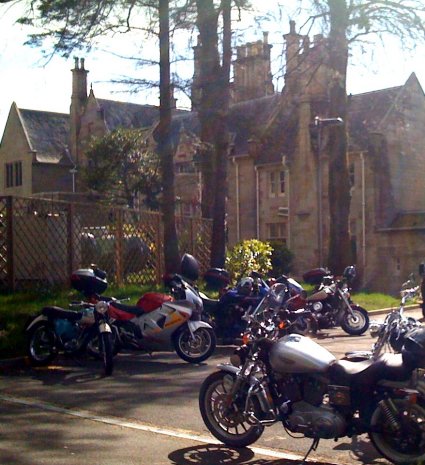 Bantam Cub on the Hillbillies Easter Egg Run to Hollybush House
---
Shirley Ann Barnes of Kilmarnock started Breast Way Round in 2008 in memory of a close friend who died of breast cancer. She took a group of ladies on motorbikes on a four day tour around the west coast of Scotland and raised over £26,000 for McMillan Cancer Care! In 2009 a second tour took place which is set to raise even more money to help cancer sufferers and their carers.
Please visit the Breast Way Round website to find out more about the amazing work that Shirley Ann is doing.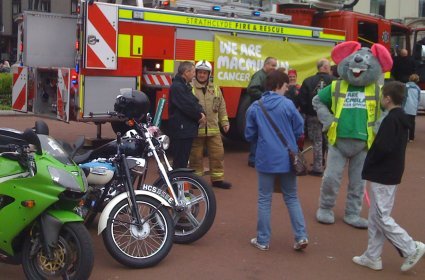 Bantam Cub at George Square in Glasgow for the finish of Breast Way Round 2009.
---
A Triumph T20B Super Cub seen at the Scottish Classic Bike Show in June 2009.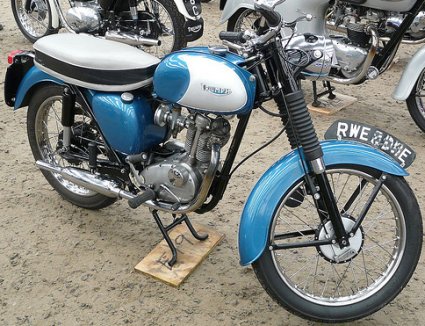 ---
T20B Bantam Cub at the Ayrshire Vintage Tractor & Machinery Club (AVTMC) annual rally at Eglinton Country Park, Irvine in July 2009. The show includes a wide range of commercial vehicles, cars and bikes as well as tractors and agricultural machinery.
For details of this annual event contact margaret.avtmc1@btinternet.com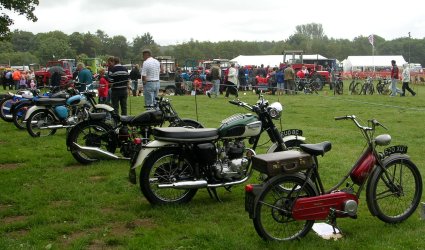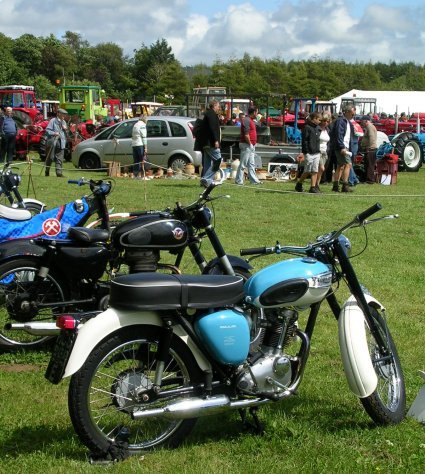 ---
The present owner of the 1966 T20B Bantam Cub below bought it as a mostly restored machine that just needed finishing off. However he found that absolutely everything needed to be checked as there were a lot of silly mistakes, wrong parts fitted and leaks! The bike had not been on the road since 1973 so DVLA have re-registered it with an 'age related' number.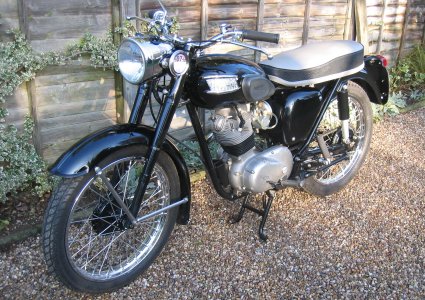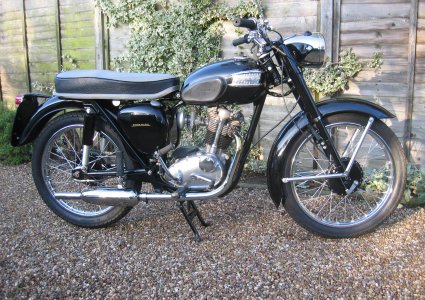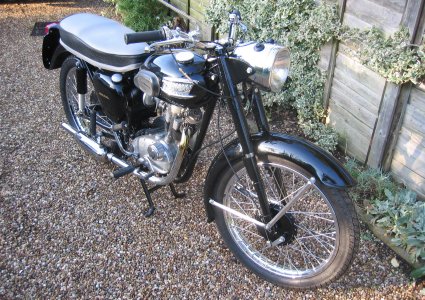 The bike now runs really well and is almost finished except for the chainguard, front number plate and a respray in the original colours of Nutley Blue and Arctic White. We look forward to seeing this bike again soon in its new colours!
---
The 1968 T20B Super Cub below was lovingly restored by the present owner. He had first owned a Cub in his teens and several decades later decided to return to these great little bikes. Having been stripped down and stored in boxes for over 30 years, this was a another complete nuts and bolts rebuild.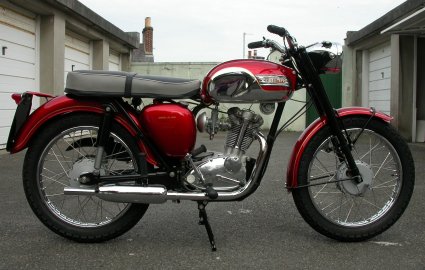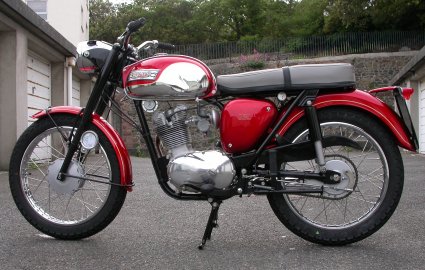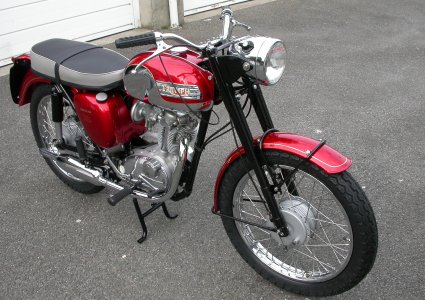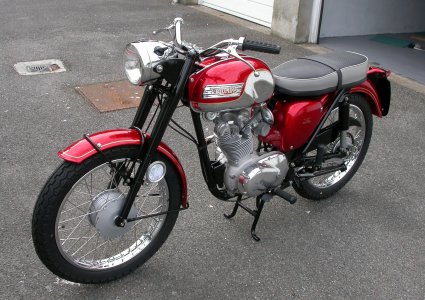 The whole job was completed in less than a year and the bike now looks superb.
---
Below are shots before and after the restoration of a Super Cub. What a transformation!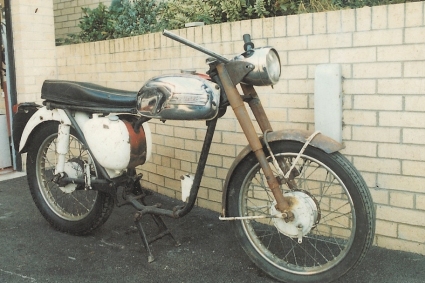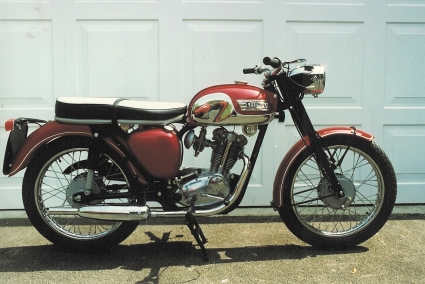 Here's a picture of the finished bike being riden by the owner's son at the Castleford and District British Motorcycle Club's 1990 'Cavalcade'.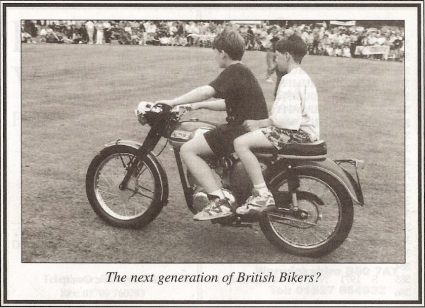 Thanks to Terry Macdonald for these. You can see more of his bikes on Terry's own website.
---
Questions about Tiger Cubs? - I suggest visiting the links page or ask via the independent Tiger Cub Forum
All information on this website is provided in good faith. The accuracy of the information cannot be guaranteed.
No responsibility can be accepted for any consequence arising from the use of this website. I recommend that all information is independently verified.
The owner of this website has no connection with the Tiger Cub Forum other than as a general subscriber and contributor.
Copyright © 2011-15